Your Property Maintenance Partners in San Diego
Things break. Throughout our 15 years managing thousands of properties in San Diego County, this point has been proved to us time and time again: water mains bust, door frames get worn down, and A/C units prove to be more fickle and unreliable than tenants would like.
Most property managers are already aware of this fact; however, understanding that you need to not only anticipate issues but also prepare for them ahead of time is a different story. That's where our San Diego-based property maintenance team comes in.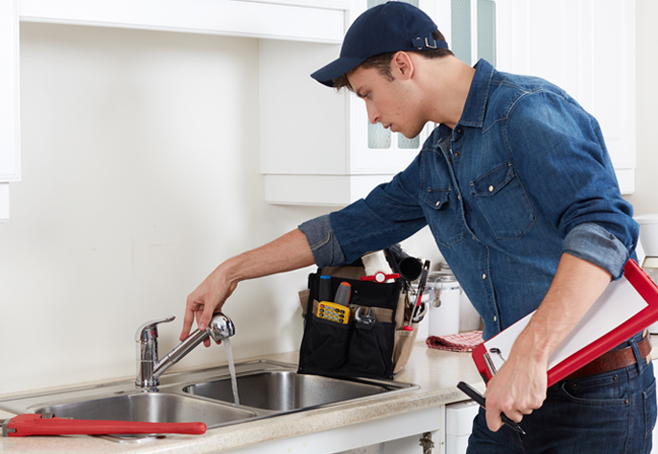 Our Property Maintenance Services

Emergency maintenance repairs
Big issues always seem to crop up at the least opportune time—as you're heading out of town or when not near your phone for a few hours. That's why we have in-house staff dedicated to being available for tackling both routine and unexpected property maintenance issues at all times.
ARES has a 24/7 phone line and easy-to-use online portal to field urgent and minor property maintenance issues. This way it's easier for tenants to get in touch with us as soon as they notice an issue, rather than putting it off and risking potentially increasing the damage.
With our experienced in-house team, you don't have to worry about spending time calling around town to get a good quote; we'll handle everything.

Routine property maintenance
Whether it's tenant requested maintenance or routine walkthroughs and checkups, our team will do what needs to be done to prevent any potential damage to the property or tenant discomfort.
From a broken air conditioning unit to a leaky kitchen faucet, our property maintenance team will respond to tenants' requests, walk the job site, and make the necessary repairs quickly, efficiently, and professionally.

We have experience in capital improvements on all kinds of properties ranging from commercial to residential and affordable housing. Whether you're looking to attract a new type of tenant or performing upkeep for an older building, we have the expertise and tools to get the job done.
Because we've done this for decades, you can trust that we can finish any project with a level of craftsmanship you wouldn't get elsewhere. Our team of experienced staff won't only fix your issue, but will do it quickly and with your best interests in mind.
We're more than just your property maintenance company—we are your management partners. Give us a call today to discuss your property management needs.